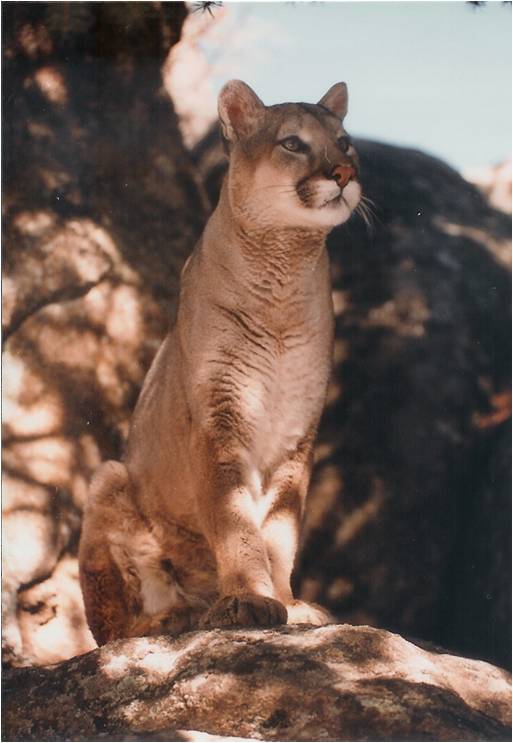 Sam, along with Lilah and Elissa, was one of the founding members of Catamount Creek Ranch.  He came from a facility in northwest Colorado in 1998 which Chris, our founder, managed.
Sam was always the "man of the house" and very protective of everyone, especially Lilah.  His mellow demeanor surprised many as it's not quite the norm for an intact male mountain lion.
Unlike the energetic females, Sam prefered to conserve his energy with lots of sleeping and lying in the sun.  When he was younger, his favorite toy was a burlap bag filled with old T-shirts, sprinkled with allspice.  Apparently, allspice is like catnip for big cats.  He would chase and dismember his "prey" and we would end up with shreds of T-shirts around the enclosure.
Like Elissa, Sam surprised us with his will to live.  He passed away in late 2012 at the old age of 23 (the oldest intact male that we're aware of).