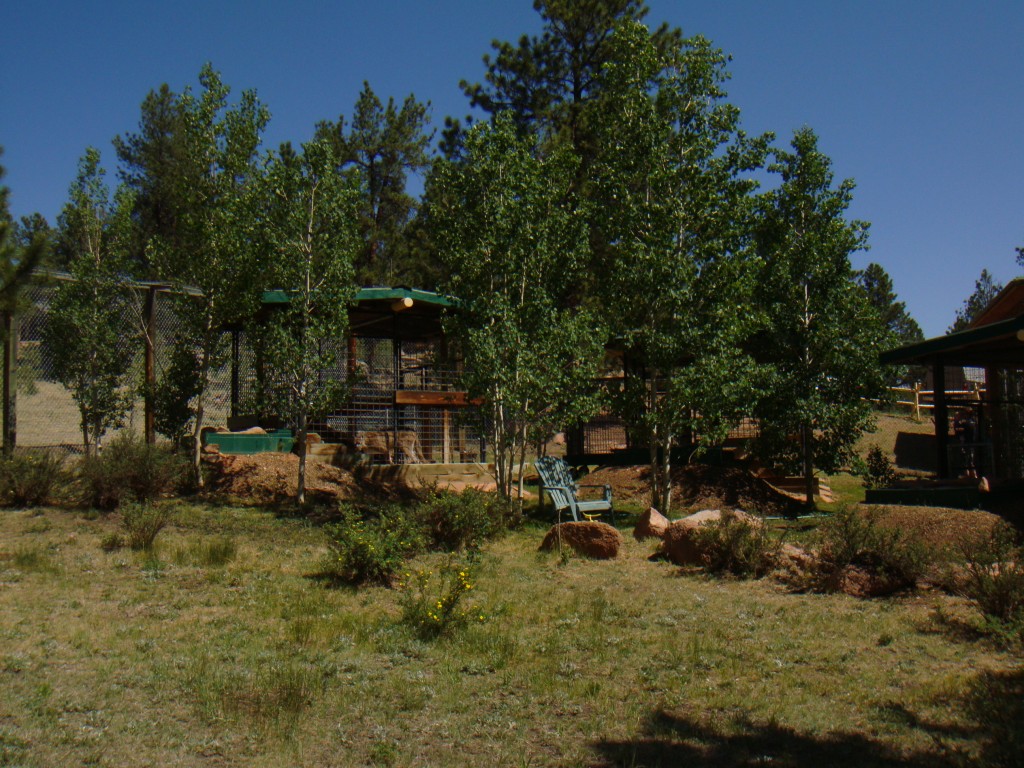 Catamount Creek Ranch was created in 1999 when founder, Chris Oldham, rescued three mountain lions from a facility in northern Colorado.  Chris had managed this facility for two years when the owners decided to shut down operations and the future of the big cats was uncertain.
Given the deep bonds he had developed with these cats, he knew that he had to provide them with the best home possible.  And Catamount Creek Ranch was born.
Our mission is to give the resident cats here the highest quality life possible in captivity.  We are very selective about the cats we adopt as we want to ensure that each cat receives all the personal care that he or she requires.   Because of this, we will always remain a smaller facility focused solely on mountain lions.
We are fully licensed by the Colorado Division of Wildlife and the United States Department of Agriculture and are inspected on a regular basis.  We strongly discourage ownership of big cats as pets.  Due to the high level of training, time and resources required to own and operate a facility such as ours, we strongly encourage anyone considering taking on such an endeavor to work at a similar facility for at least two years.  We recognize that there is a need for dedicated professionals who can care for abused and unwanted animals.