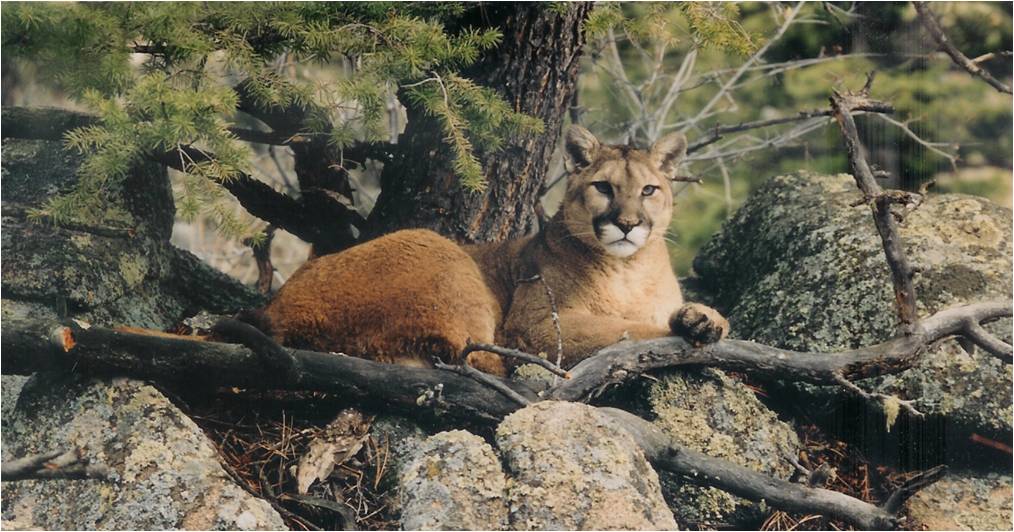 Elissa, along with Lilah and Sam, was one of the founding members of Catamount Creek Ranch.  She came from a facility in northwest Colorado in 1998 which Chris, our founder, managed.
Prior to arriving at that facility, Elissa served as an educational cat with the Colorado Division of Wildlife.  She was very comfortable around people because this background.
Elissa had a very spunky nature and loved to play games.  Her favorite was to chase a plastic milk jug tied on a rope to a stick that Chris held.  Once she caught her "prey," she would take it back into her nighthouse.  As she was walking her "prey" back to her nighthouse, it looked like Chris was taking Elissah for a walk.
Elissa had a spirit that wouldn't quit.  In her later years when she was experiencing typical issues of old age, we thought she wouldn't make it but she pulled through year after year.  She finally passed away at the very old age of 23.  We have a special place under her favorite tree for her memorial.